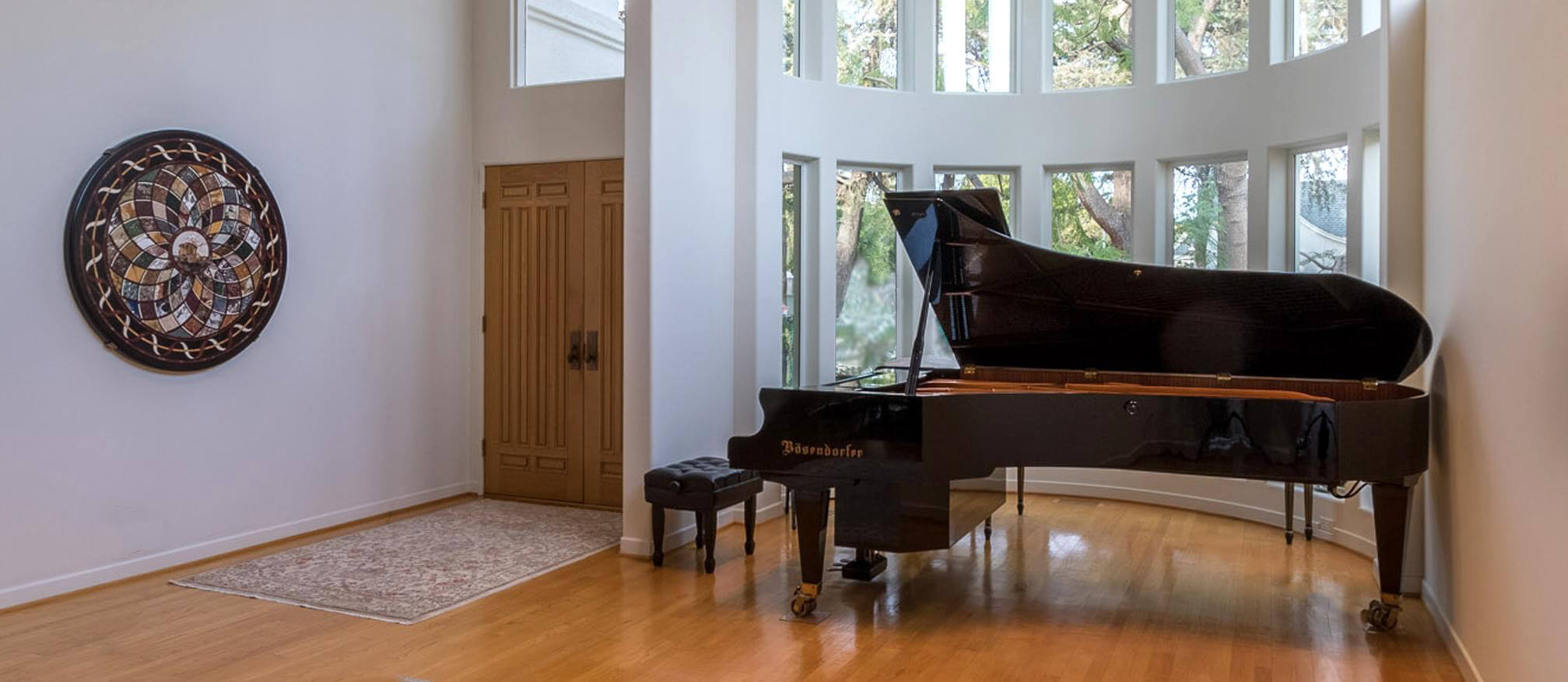 Maestro Chamber Music Society
As soon as the first note is played in Mendelsohn Hall, it becomes clear that a perfect convergence has occurred. The artists on stage are among the world's foremost musicians. The music represents the most beautiful aural creations in Western Civilization. The intimate hall's sublime acoustics envelop the audience. It is chamber music as it was originally intended.
For thirty-four years, Maestro's generous membership has celebrated the tradition of chamber music and shaped its future. Whether underwriting a concert series populated with established musicians or providing gifted young artists with quality instruments to match their potential, Maestro members have been nurturing generations of classical musicians and ensuring the longevity of the art form.
Join us for Maestro's 34th Season and enjoy the concerts as benefits of membership. Tickets are never sold. You'll have a first-class seat to a world-class series.
Sunday | October 22, 2023 | 4pm
"The Quartetto di Cremona exude phenomenal energy and momentum." —BBC Music Magazine
Program:
Wolf: Italian Serenade
Ravel: String Quartet in F Major
Beethoven: String Quartet No. 15 in A minor, Op. 132
Saturday | November 11, 2023 | 4pm
"Ravishing, exhilarating and uniquely beautiful."
—BBC Music Magazine
Program:
Vivaldi: Trio Sonata in G minor, Op. 1, No. 1
Reali: Violin Sonata Op. 2, No. 2 (Grave)
Corelli: Trio Sonata in C Major, Op. 4, No. 1
Rameau: Extracts from "Les Indes Galantes"
Dandrieu: Trio Sonata in G minor, Op. 1
Corelli: Violin Sonata in D minor, Op. 5, No. 12 "La Follia"
Veracini: Violin Sonata in A Major, Op. 1, No. 7 (final)
Eccles: "The Mad Lover"
Purcell: Sonata of Four Parts in G minor, No. 6, Z. 807
Rameau: Gavotte et ses doubles
Bach: Trio Sonata in G Major, BWV 1039
Bach: Andante, BWV 974
Vivaldi: Trio Sonata in D minor, Op. 1, No. 12 ("La Follia")
SPONSORED BY THE HAUSMAN FAMILY FOUNDATION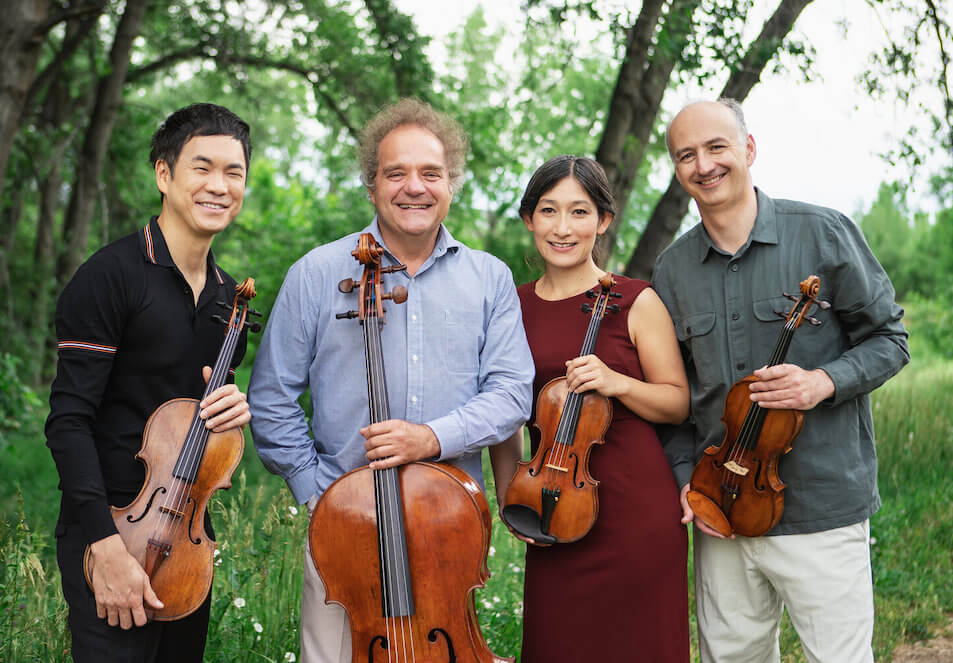 Saturday | December 9, 2023 | 4:00pm
"You will not hear better string quartet playing anywhere in the world today." —BBC Music Magazine
Program:
Haydn: String Quartet in C Major, Op. 20, No. 2, Hob.III:32
Bartók: String Quartet No. 2, Op. 17, Sz.67
Schubert: String Quartet No. 15 in G Major, Op. 161, D. 887
Sunday | January 14, 2024 | 4 pm
"The Sitkovetsky Trio combine[s] a sense of dialectical urgency…with a natural conversational intimacy." —Gramophone Magazine
Program:
Haydn: Piano Trio No. 39 in G Major "Gypsy"
Shostakovich: Piano Trio No. 2 in E minor
Mendelssohn: Piano Trio No. 2 in C minor, Op. 66
Saturday | February 10, 2024 | 4pm
Mishka Rushdie Momen, piano
"…one of the most thoughtful and sensitive of the British pianists."
—The Times
Program:
Schubert: Piano Sonata in A minor, D. 784
Prokofiev: Visions Fugitives, Op. 22, Nos. 1-3, 7, 11, 14, 18-20
Mendelssohn: Variations sérieuses, Op. 54
Schubert: Piano Sonata in D Major, D. 850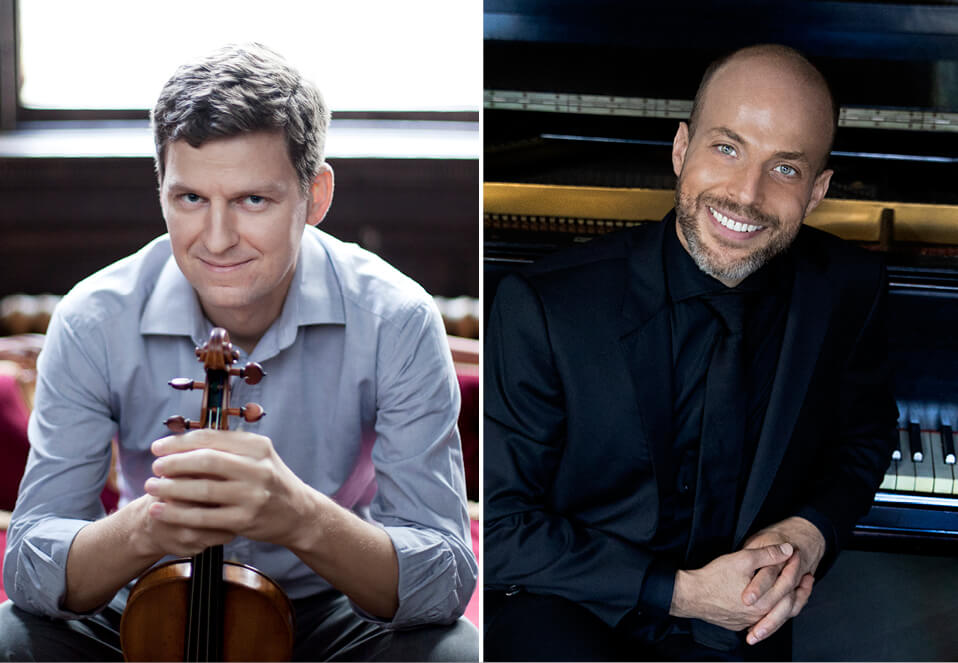 Saturday | March 23, 2024 | 4pm
James Ehnes, violin
Orion Weiss, piano
"James Ehnes is among the leading violinists performing today."
—Washington Post
Program:
Bach: Sonata for violin and keyboard No. 4 in C minor, BWV 1017
Beethoven: Violin Sonata No. 8 in G Major, Op. 30, No. 3
Bach: Sonata for violin and keyboard No. 3 in E Major, BWV 1016
Prokofiev: Violin Sonata No. 2 in D Major, Op. 94a
SPONSORED BY THE HAUSMAN FAMILY FOUNDATION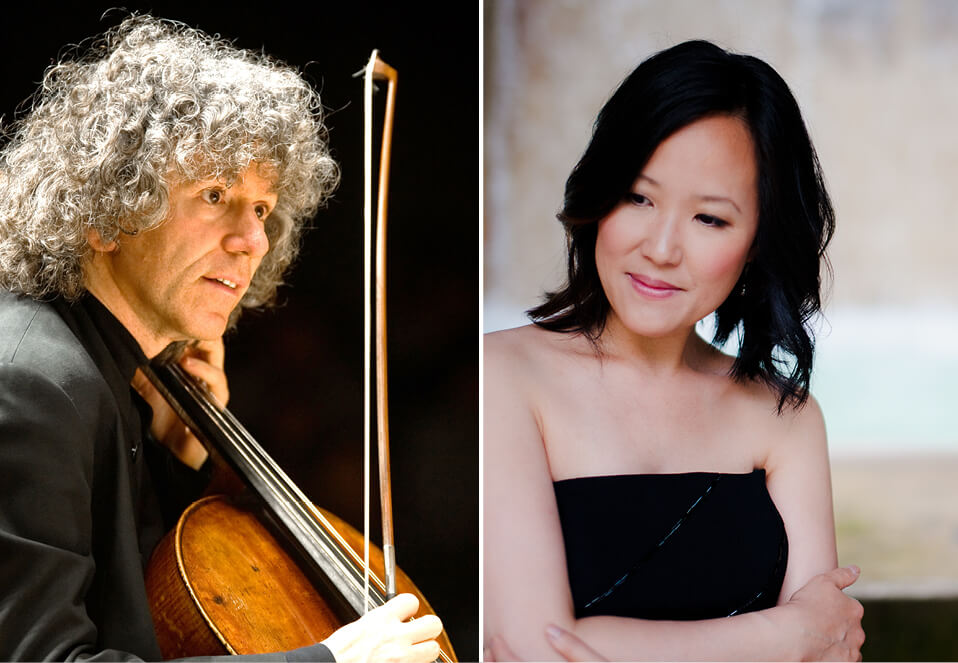 Sunday | April 21, 2024 | 4pm
Steven Isserlis, cello
Connie Shih, piano
"No cellist alive can match the eloquent intent of Steven Isserlis's line. Every phrase he threads through the warm embrace of Connie Shih's pianism is articulated and 'breathed' with the ardour of a great vocalist, while his mercurial energy sets alight the Allegro vivace."
—Classical Music
Program:
Busoni: Kultaselle, Variations on a Finnish Folksong
Schubert: Arpeggione Sonata, D. 821
Bloch: From Jewish Life, B. 54
Fauré: Cello Sonata No. 1 in D minor, Op. 109
Poulenc: Cello Sonata, FP 143
Saturday | May 11, 2024 | 4pm
"Várjon create[s] uncommonly deep poetry out of the music."
—Washington Post
Program:
Beethoven: Piano Sonata No. 8 in C minor, Op.13 "Pathetique"
Brahms: Fantasies, Op. 116
Liszt: Sonetto del Petrarca, No. 104
Liszt: Les jeux d'eau à la Villa d'Este
Chopin: Piano Sonata No. 3 in B minor, Op. 58
Photo Credits: Mendelsohn Hall: Ron Lebel | Quartetto di Cremona: Nikolaj Lund | Le Consort: Julien Benhamou | Takács Quartet: Amanda Tipton | Sitkovetsky Trio: Vinci Ng | Mishka Rushdie Momen: Benjamin Ealovega | James Ehnes: Benjamin Ealovega | Orion Weiss: Lisa-Marie Mazzucco | Steven Isserlis: Satoshi Aoyagi | Connie Shih: Bo Huang | Dénes Várjon: Palace of Arts (Müpa)