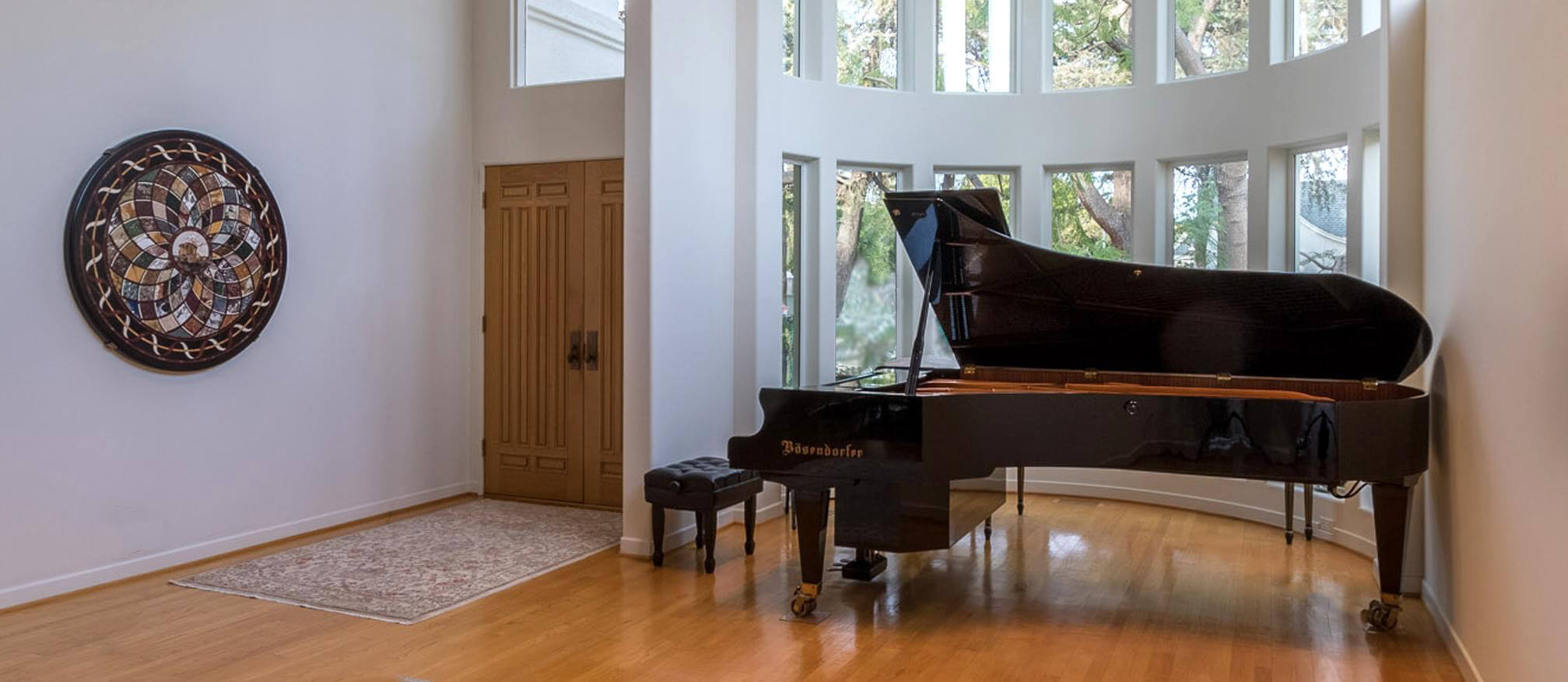 Maestro Chamber Music Society
As soon as the first note is played in Mendelsohn Hall, it becomes clear that a perfect convergence has occurred. The artists on stage are among the world's foremost musicians. The music represents the most beautiful aural creations in Western Civilization. The intimate hall's sublime acoustics envelop the audience. It is chamber music as it was originally intended.
For thirty-one years, Maestro's generous membership has celebrated the tradition of chamber music and shaped its future. Whether underwriting a concert series populated with established musicians or providing gifted young artists with quality instruments to match their potential, Maestro members have been nurturing generations of classical musicians and ensuring the longevity of the art form.
Join us for Maestro's 32nd Season and enjoy the concerts as benefits of membership. Tickets are never sold. You'll have a first-class seat to a world-class series.
Sunday | October 10, 2021 | 4pm
Mishka Rushdie Momen, piano
"One of the most thoughtful and sensitive of British pianists"
—The Times
Program:
Bach: The Well-tempered Clavier: Prelude and Fugue no. 1 in C major, BMV 846
Mozart: Fantasia in C minor K475
Chopin: Ballade in F major, no. 2, op. 38
Chopin: Mazurka in G minor, op. 24, no. 1
Chopin: Mazurka in C major, op. 24, no. 2
Schumann: Impromptus sur une romance de Clara Wieck, op. 5 (1850 version)
Ligeti: Etudes Book II: Etude no. 10 "Der Zauberlehrling"
Schubert: Fantasie in C major, op. 15, D.760
ORGANIZED IN COLLABORATION WITH THE ITALIAN CULTURAL INSTITUTE LOS ANGELES
Saturday | November 6, 2021 | 4pm
"Internationally renowned for their extremely mature and lyrical sound."—The Strad
Program:
Wolf: Italian Serenade
Dvořák: String Quartet no. 12 in F major, op. 96, "American"
Beethoven: String Quartet no. 9 in C major, op. 59, no. 3
SPONSORED BY THE HAUSMAN FAMILY FOUNDATION
Sunday | December 5, 2021 | 1:30pm & 3:30pm
Christian Tetzlaff, violin
"…the finest violinist performing before the public today…"
—The New Yorker
Program:
Concert One
Bach: Sonata no. 1 in G minor, BWV 1001
Bach: Partita no. 1 in B minor, BWV 1002
Bach: Sonata no. 2 in A minor, BWV 1003
Concert Two
Bach: Partita no. 2 in D minor, BWV 1004
Bach: Sonata no. 3 in C major, BWV 1005
Bach: Partita no. 3 in E major, BWV 1006
SPONSORED BY THE HAUSMAN FAMILY FOUNDATION
Saturday | January 8, 2022 | 4pm
Dover Quartet
This concert has been cancelled due to Omicron concerns. We are in the process of rescheduling the artists for the 2022-23 Season.
"Meticulously balanced, technically clean-as-a-whistle and intonationally immaculate…it is their collective sensitivity to mood and atmosphere that leaves a lasting impression." —The Strad
Program:
Zemlinsky: Quartet no. 1 in A major, op. 4
Dmitri Shostakovich: String Quartet no. 4 in D major, op. 83
Mendelssohn: Quartet in D major, op. 44, no. 1
Sunday | January 30, 2022 | 4 pm
Steven Isserlis, cello
Connie Shih, piano
This concert has also been cancelled due to Omicron concerns. Again, we are exploring new dates to welcome them back to Mendelsohn Hall.
"He can have the listener in perpetual wonder at the ingredients of his art…" —The Australian
Program:
Kabalevsky: Cello Sonata in B-flat major, op. 71
Shostakovich: Cello Sonata in D minor, op. 40
Rachmaninov: Cello Sonata in G minor, op. 19
Saturday | February 26, 2022 | 4pm
Takács Quartet
Stephen Hough, piano
"Collectively, they play with consummate mastery, a consistent evenness of tone and balance across the ensemble…"—The Scotsman
Program:
Hayden: String Quartet in B-flat, op 76, no. 4, "Sunrise"
Ravel: String Quartet in F major
Dvořák: Piano Quintet in A major, op. 81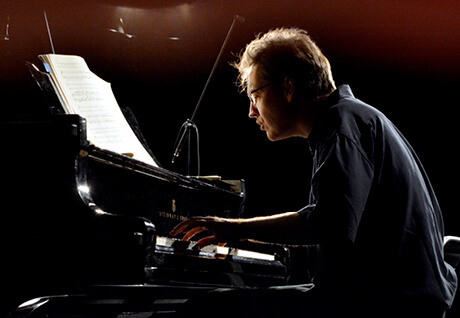 Saturday | March 26, 2022 | 4pm
"… elegant, passionate and always technically impressive…"
—The New York Times
Program:
Bach: English Suite No. 2 in A Minor, BWV 807
Schumann: Fantasie in C major, op. 17
Mozart: Rondo in D major, K. 485
Chopin: Piano Sonata no. 3 in B minor, op. 58
SPONSORED BY THE DUNARD FUND USA
Sunday | April 24, 2022 | 4pm
"Instrumental textures were beautifully honed, the counterpoint marvelously clear, the concertante solos eloquent and poised."
—The Guardian
Program:
Bach: Violin Concerto in A minor, BWV 1041
Bach: Cantata, BWV 82, 'Ich habe genug'
Bach: Oboe d'amore Concerto in A major, BWV 1055R
Bach: Cantata, BWV 36, 'Schwingt freudig euch empor'
Photo Credits: Mendelsohn Hall: Ron Lebel | Mishka Rushdie Momen: Ben Ealovega | Quartetto di Cremona: Nikolaj Lund | Christian Tetzlaff: Giorgia Bertazzi | Dover Quartet: Roy Cox | Steven Isserlis: Satoshi Aoyagi | Connie Shih: Jürgen Gocke | Takács Quartet: Amanda Tipton | Stephen Hough: Jiyang Chen | Déne Várjon: Felvégi Andrea | Dunedin Consort: Jen Owens Images