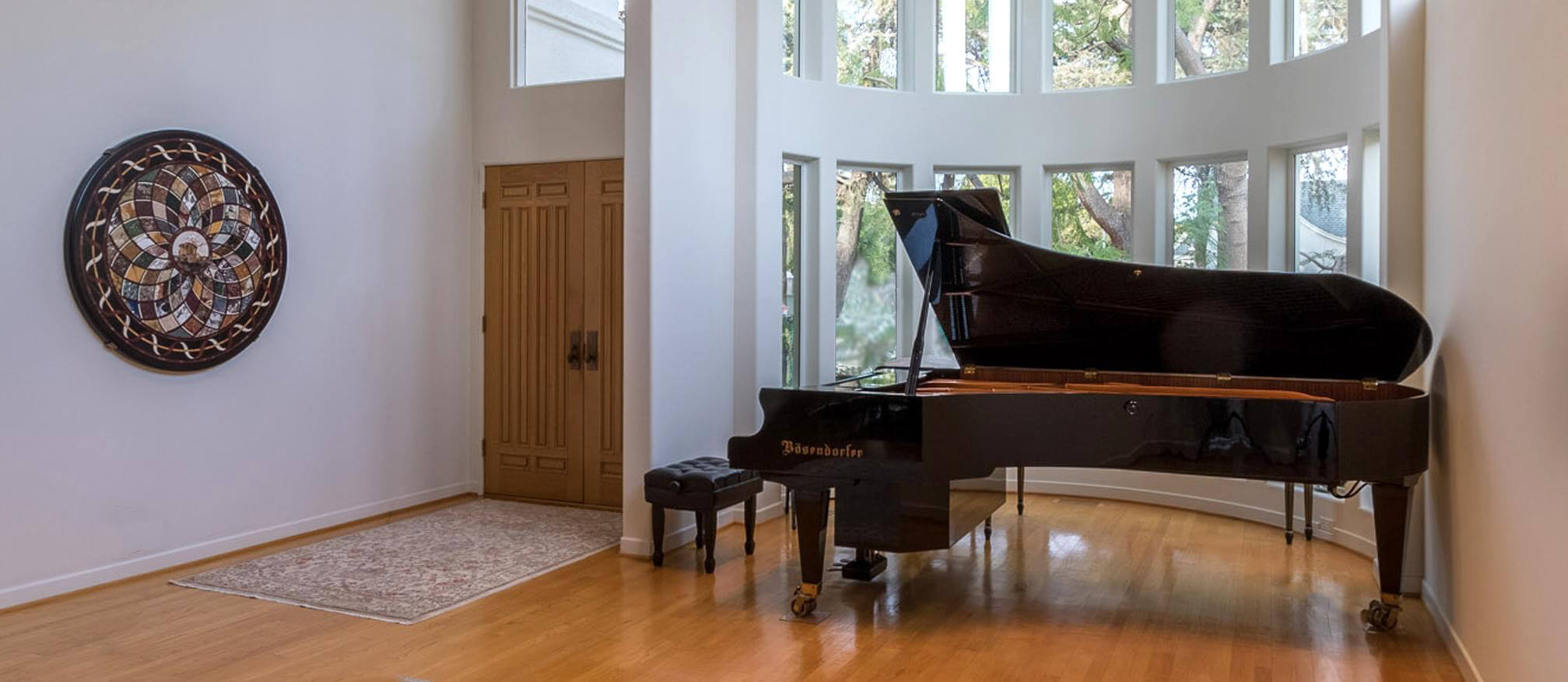 Maestro Chamber Music Society
As soon as the first note is played in Mendelsohn Hall, it becomes clear that a perfect convergence has occurred. The artists on stage are among the world's foremost musicians. The music represents the most beautiful aural creations in Western Civilization. The intimate hall's sublime acoustics envelop the audience. It is chamber music as it was originally intended.
For thirty-three years, Maestro's generous membership has celebrated the tradition of chamber music and shaped its future. Whether underwriting a concert series populated with established musicians or providing gifted young artists with quality instruments to match their potential, Maestro members have been nurturing generations of classical musicians and ensuring the longevity of the art form.

Join us for Maestro's 33rd Season and enjoy the concerts as benefits of membership. Tickets are never sold. You'll have a first-class seat to a world-class series.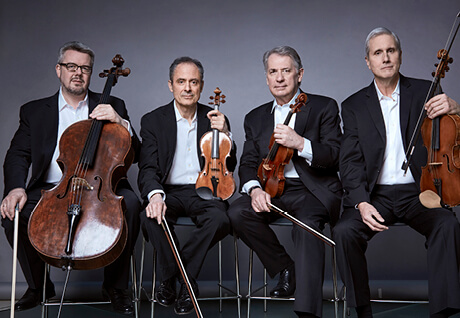 Saturday | September 10, 2022 | 4pm
"…with musicians like this there must be some hope for humanity."
—The Times
Program:
Beethoven: String Quartet in E minor, Op. 59, No. 2, "Razumovsky"
Beethoven: String Quartet in B-flat Major, Op. 130, and Große Fuge, Op. 133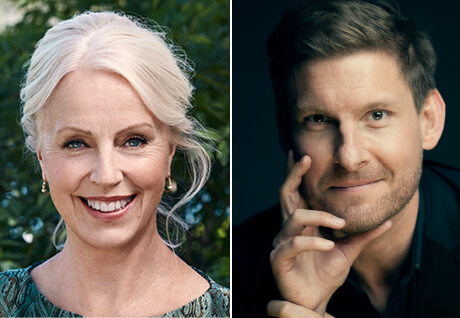 Saturday | October 29, 2022 | 4pm
Anne Sofie von Otter, mezzo-soprano
Kristian Bezuidenhout, piano
"…von Otter is spectacular, capturing the nuance of her character's complexities"
—BBC Music Magazine
Program:
Program to include works by Lindblad, Schubert and Mendelssohn
SPONSORED BY THE HAUSMAN FAMILY FOUNDATION
Saturday | November 12, 2022 | 4:00pm
"Few young American ensembles are as exciting and accomplished as the Dover Quartet…"
—The New Yorker
Program:
Haydn: String Quartet in C Major, Op. 76, No. 3, Hob. III:77, "Emperor"
Dvořák: String Quartet No. 10 in E-flat Major, Op. 51
Mendelssohn: String Quartet No. 5 in E-flat Major, Op. 44, No. 3
The Dover Quartet appears by arrangement with the Curtis Institute of Music, where it serves as the Penelope P. Watkins Ensemble in Residence.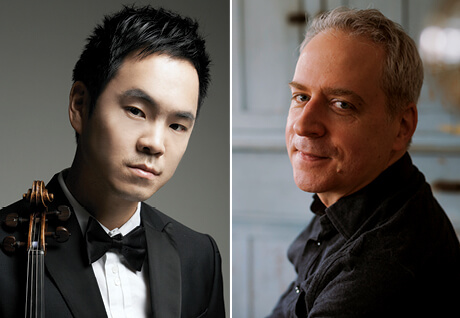 Saturday | December 10, 2022 | 4 pm
Richard O'Neill, viola
Jeremy Denk, piano
"…elegant, velvety tone." —The New York Times
Program:
Bach: Suite No. 3 in C Major, BWV 1009
Bach: Toccata in F-sharp minor, BWV 910
Schumann: Märchenbilder for Piano and Viola, Op. 113
Ravel: Gaspard de la nuit, M. 55
Clarke: Sonata for Viola and Piano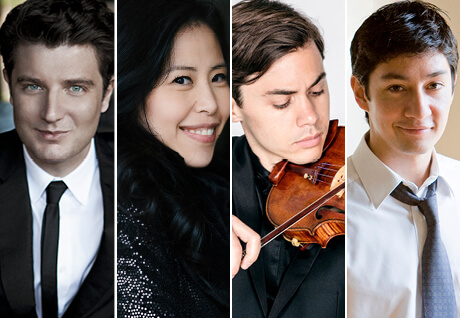 Sunday | January 22, 2023 | 4pm
Chamber Music Society
of Lincoln Center
"Intensely committed performances." —The New York Times
Program:
"Magical Schubert"
Schubert: Fantasie in F minor for Piano, Four Hands, Op. 103,
D. 940
Schubert: Fantasy for Violin and Piano in C Major, Op. 159, D. 934
Schubert: Piano Trio No. 1 in B-flat Major, Op. 99, D. 898
Saturday | February 25, 2023 | 4pm
Wu Han, piano
Philip Setzer, violin
David Finckel, cello
"The music unfold[s] like a spontaneous, heady conversation among three intimate friends."
— Chicago Classical Review
Program:
Beethoven: Piano Trio No. 7 in B-flat Major, Op. 97 "Archduke"
Brahms: Piano Trio No. 1 in B-Major, Op. 8
SPONSORED BY THE HAUSMAN FAMILY FOUNDATION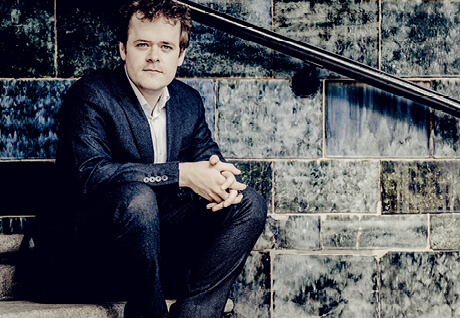 Sunday | March 19, 2023 | 4pm
Benjamin Grosvenor, piano
"He commands the stage with aristocratic ease … Mr Grosvenor makes you sigh with joy … A temperament rare in yesteryear, let alone now."
—The New York Times
Program:
Bach/Busoni: Chaconne in D minor from Partita No. 2 for Violin, BWV 1004
Schumann: Fantasie in C Major, Op. 17
Ravel: Le tombeau de Couperin
Prokofiev: Piano Sonata No. 7 in B-flat Major, Op. 83
Saturday | April 15, 2023 | 4pm
"Biss has all the technique required, yet he unfailingly puts the composer first. Such is the strength and conviction of his playing that the music unfolds with a natural-sounding inevitability."
—BBC Music Magazine
Program:
Schubert: Four Impromptus, Op. 142, D. 935
Schumann: Theme with Variations in E-flat Major,
WoO 24, "Ghost Variations"
Mozart: Rondo in A minor, K. 511
Kirsten: (speak to me)
Beethoven: Piano Sonata No. 31 in A-flat Major, Op. 110
Photo Credits: Mendelsohn Hall: Ron Lebel | Emerson String Quartet: Jürgen Frank | Anne Sofie von Otter: Ewa-Marie Rundquist | Kristian Bezuidenhout: Marco Borggreve | Dover Quartet: Jesse Holland | Robyn Bollinger: Kristin Hoebermann | Sergey Schepkin: Kathy Chapman | Alessio Bax: Lisa-Marie Mazzucco | Gloria Chien: Pilvax Oberyn Studio | Ben Beilman: Brian Hatton | David Requiro: Stefan Ruiz | Wu Han, Philip Setzer, and David Finckel: Daniel Ashworth | Benjamin Grosvenor: Andrej Grilc | Jonathan Biss: Benjamin Ealovega