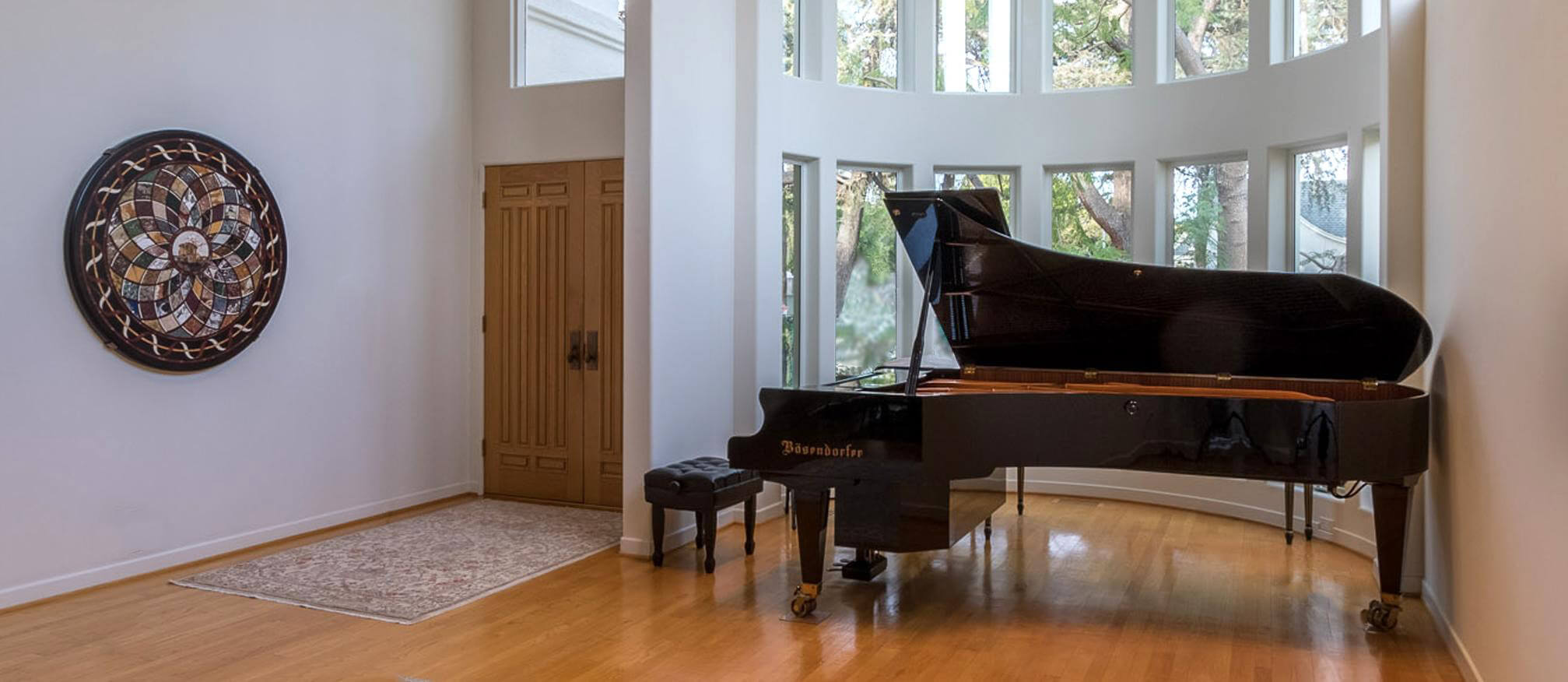 Maestro Chamber Music Society's 29th Season
Maestro's Twenty-Ninth Season presents concerts featuring soprano Lisette Oropesa with pianist Miah Im; Dover Quartet; violinist Bomsori Kim and pianist Drew Petersen; pianist Elisso Virsaladze; cellist John Walz with pianist Edith Orloff; and pianist Orion Weiss. Thanks to a generous contribution from the Jerry and Margaretta Hausman Charitable Trust, Maestro will launch a new concert event this season. Quartetto di Cremona will appear in the Hausman Family Foundation Inaugural Concert. The soloist for the 18th Annual Robert E. Turner Piano Recital is Behzod Abduraimov.
Friends from Camerata Pacifica violist Richard O'Neill, violinist Paul Huang and cellist Ani Aznavoorian will appear in this season's Founders' Celebration. The evening includes a private concert followed by dinner with the artists. Join us for this special event celebrating the generosity of members contributing at the Founders' level and above.
2018-2019 Concert Season: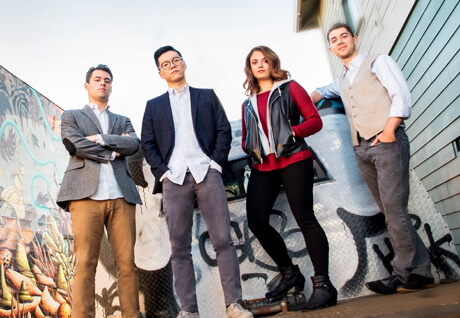 "Expert musicianship, razor-sharp ensemble, deep musical feeling…"
—Chicago Tribune
Program:
Webern: Langsamer Satz
Schumann: String Quartet No. 3 in A Major, op. 41/3
Schubert: String Quartet No. 15 in G Major, D. 887
INAUGURAL HAUSMAN FAMILY FOUNDATION CONCERT
Saturday, November 3, 2018
"It's a rare blend: breadth of sound and capriciousness combined with perfect tuning and ensemble…" —Gramophone
Program:
Beethoven: String Quartet No. 15 in A Minor, op. 132
Schubert: String Quartet No. 14 in D Minor, D. 810 ("Death and the Maiden")
Saturday, December 8, 2018
Bomsori Kim, violin
Drew Petersen, piano
"…beautifully varied left-hand colours…and a rhythmically secure discipline…to all the pyrotechnics" —The Strad
Program:
Schumann: Sonata No. 1 in A Minor, op. 105
Sibelius: Selections from Six Pieces for Violin & Piano, op. 79
Wieniawski: Polonaise de Concert in D Major, op. 4
Franck : Sonata in A Major for Violin and Piano
Ysaÿe: Caprice d'après l'Etude en forme de Valse de Saint-Saëns
16TH ANNUAL FOUNDER'S CELEBRATION
Friends from Camerata Pacifica
Richard O'Neill, viola
Paul Huang, violin
Ani Aznavoorian, cello
"a very serious group of artists, both innovative and intrepid."
—The Telegraph
Program:
Mozart: Divertimento in E-flat Major, K. 563
Bach/Sitkovetsky: Goldberg Variations, BWV 988
Lisette Oropesa, soprano
Miah Im, piano
"…a gleaming voice and a captivating presence…"
—The New York Times
Program:
Mendelssohn: Selections from Six Lieder, op. 57
Schubert: Selections from Gesänge aus Wilhelm Meister, D. 877
Poulenc: Deux Poèmes de Louis Aragon
Arias by Mozart, Meyerbeer, and Verdi
18TH ANNUAL ROBERT E. TURNER PIANO RECITAL
Saturday, February 16, 2019
"At 26, he is the most perfectly accomplished pianist of his generation." —The Independent
Program:
Liszt: Isolden's Liebestod aus Richard Wagner's "Tristan und Isolde," S. 447
Liszt: Sonata in B Minor, S. 178
Prokofiev: Ten Pieces from Romeo and Juliet, op. 75
Each year, the Maestro Foundation selects a piano recital from the Maestro Chamber Music Society series to be designated as the Robert E. Turner Piano Recital. These performances are dedicated to the memory of this great musician, renowned pedagogue and close friend. Mr. Turner was deeply respected by professionals in the field of piano pedagogy and performance. He was also highly sought after by many piano students. Mr. Turner's students have been recognized throughout the world in countless competitions and venues. His legacy continues to make great contributions to the world of classical music through their brilliant accomplishments.
Robert E. Turner Piano Recitals
Behzod Abduraimov (Uzbekiostan/USA) – 2018-19
Stephen Hough (England/Austraila)

–

2017-18
Bertrand Chamayou (France)

–

2016-17
Marc-André Hamelin (Canada)

–

2015-16
Elisso Virasaladze (Republic of Georgia)

–

2014-15
Jeremy Denk (USA)

–

2013-14
Kirill Gerstein (Russian/USA)

–

2012-13
Nelson Freire (Brazil)

–

2011-12
Vladimir Feltsman (Russian/USA)

–

2010-11
Yefim Bronfman (Russia/Israel/USA)

–

2009-10
Garrick Ohlsson (USA)

–

2008-09
Hans Boepple (USA)

–

2007-08
Walter Hautzig (Austria/USA)

–

2006-07
Jean-Claude Pennetier (France)

–

2005-06
Rina Dokshitsky (Israel/USA)

–

2004-05
Sergey Schepkin (Russia/USA)

–

2003-04
Leon Fleisher (USA)

–

2002-03
Ricardo Castro (Brazil)

–

2001-02
"Impeccable technique…dynamic control of delicate nuance…"
—El Pais
Program:
Beethoven: Sonata No. 25 in G Major, op. 79
Schumann: Kreisleriana, op. 16
Beethoven: Sonata No. 27 in E Minor, op. 90
Schumann: Carnaval, op. 9
"absolutely top-notch music-making, as fine as one could ever expect to hear…poised to become one of the top piano trios in the world…" —The Washington Post
Program:
Haydn: Trio in E-flat Major, Hob. XV:29
Shostakovich: Trio in E minor for piano, violin and cello, Op. 67
Arensky: Trio No. 1, Op. 32
"His deeply felt and exceptionally crafted performances…have won him worldwide acclaim." —The Washington Post
Program:
Brahms: Four Pieces for Piano, op. 119
Shostakovich: Sonata No. 2 in B Minor, op. 61
Busoni: Selections from Six Chorale Preludes after Brahms,
KiV B50
Beethoven: Sonata No. 32 in C Minor, op. 111
Photo Credits:
Dover Quartet: Carlin Ma  |  Quartetto di Cremona: Nikolaj Lund  |  Bomsori Kim: Kyutai Shim  |  Drew Petersen: Dario Acosta  |  Richard O'Neill: CREDIA  |  Paul Huang: Marco Borggreve  |  Ani Aznavoorian: Lisa Mazzucco  |  Lisette Oropesa: Jason Homa  |  Miah Im: Miah Im  |  Behzod Abduraimov: Nissor Abdourazakov  |  Elisso Virsaladze: Georg Anderhub  |  Montrose Trio: Shayne Gray  |  Orion Weiss: Jacob Blickenstaff