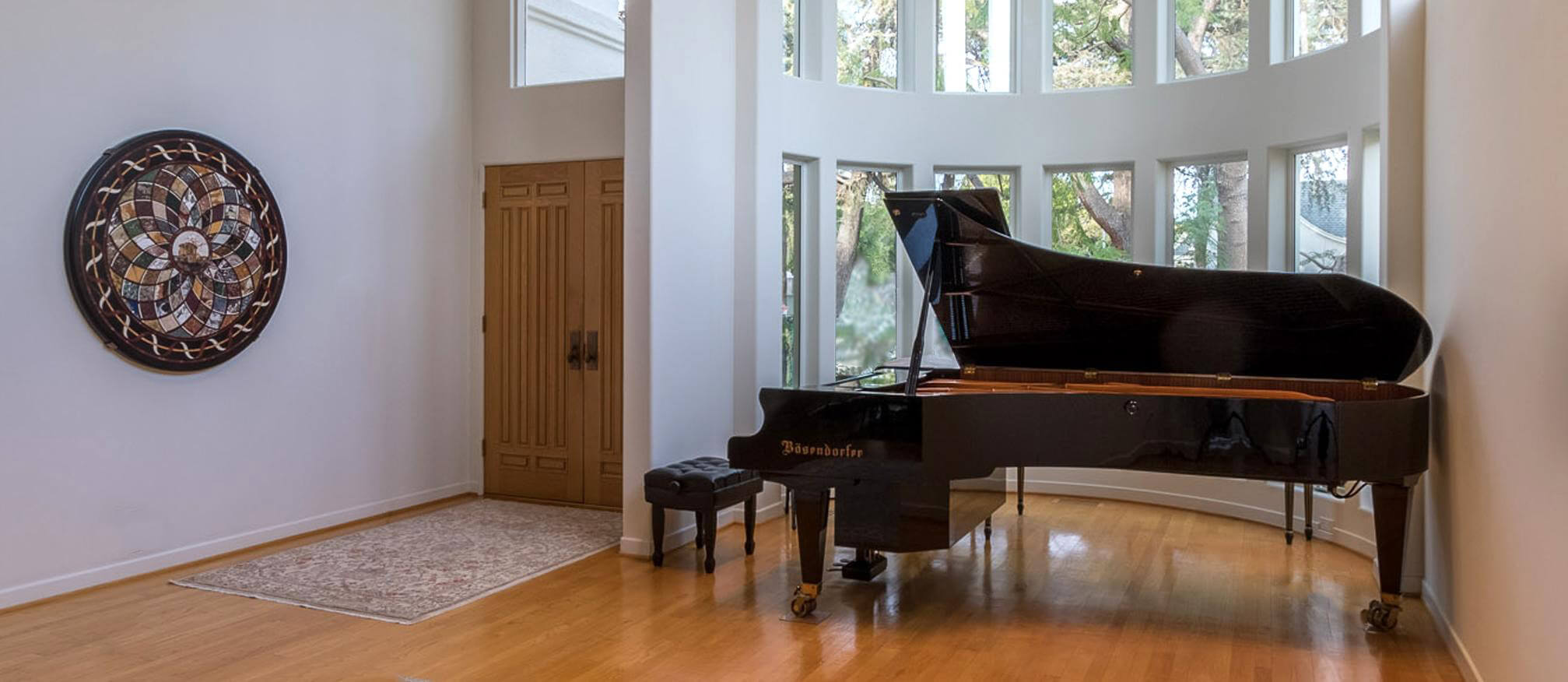 Maestro Chamber Music Society's 28th Season
Maestro's annual series of chamber music concerts produces chamber music as it was intended. The world's foremost musicians of the genre perform in Mendelsohn Hall, which was acoustically designed to showcase the artform. The intimate space recreates the genuine aesthetic of the golden age of chamber music, while fostering a kinship amongst like-minded individuals. The music represents the most beautiful aural creations of Western Civilization.
2017-2018 Concert Season:
Saturday October 14, 2017 | 4pm
Academy of St. Martin in the Fields Chamber Ensemble
"Splendid playing; impeccable sound and balance."
—Gramophone
Program:
Dvořák: Sextet for Strings, op. 48
Mendelssohn: Octet for Strings, op. 20
Sunday November 12, 2017 | 4pm
Ian Bostridge, tenor with
Wenwen Du, piano
"…the most extraordinary, riveting, uncanny performance of Schubert's great song-cycle…"
—The Telegraph
Program:
Schubert: Winterreise, op. 89, D. 911
Saturday December 9, 2017 | 4pm
Paul Watkins, cello
Gilles Vonsattel, piano
"…charismatic, responsive, tonally resplendent playing…"
—The New York Times
Program:
Beethoven: 12 Variations on "Ein Mädchen oder Weibchen", op. 66
Beethoven:  Sonata for Cello and Piano in G Minor, op. 5/2
Beethoven:  Sonata for Cello and Piano in C Major, op. 102/1
Beethoven:  Sonata for Cello and Piano in A Major, op. 69
17TH ANNUAL ROBERT E. TURNER PIANO RECITAL
Sunday January 21, 2018 | 4pm
"…scintillating technique and characteristically sparkling sound…"
—The Guardian
Program:
Debussy: Clair de Lune
Debussy: Images, Book II
Schumann: Fantasie in C Major, op. 17
Debussy: La terrasse des audiences au clair de lune
Debussy: Images, Book I
Beethoven: Piano Sonata No. 23 in F Minor, op. 57 ("Appassionata")
Each year, the Maestro Foundation selects a piano recital from the Maestro Chamber Music Society series to be designated as the Robert E. Turner Piano Recital. These performances are dedicated to the memory of this great musician, renowned pedagogue and close friend. Mr. Turner was deeply respected by professionals in the field of piano pedagogy and performance. He was also highly sought after by many piano students. Mr. Turner's students have been recognized throughout the world in countless competitions and venues. His legacy continues to make great contributions to the world of classical music through their brilliant accomplishments.
Robert E. Turner Piano Recitals
Stephen Hough (England/Austraila)

–

2017-18
Bertrand Chamayou (France)

–

2016-17
Marc-André Hamelin (Canada)

–

2015-16
Elisso Virasaladze (Republic of Georgia)

–

2014-15
Jeremy Denk (USA)

–

2013-14
Kirill Gerstein (Russian/USA)

–

2012-13
Nelson Freire (Brazil)

–

2011-12
Vladimir Feltsman (Russian/USA)

–

2010-11
Yefim Bronfman (Russia/Israel/USA)

–

2009-10
Garrick Ohlsson (USA)

–

2008-09
Hans Boepple (USA)

–

2007-08
Walter Hautzig (Austria/USA)

–

2006-07
Jean-Claude Pennetier (France)

–

2005-06
Rina Dokshitsky (Israel/USA)

–

2004-05
Sergey Schepkin (Russia/USA)

–

2003-04
Leon Fleisher (USA)

–

2002-03
Ricardo Castro (Brazil)

–

2001-02
15TH ANNUAL FOUNDER'S CELEBRATION
Saturday February 10, 2018
Emerson String Quartet with
Clive Greensmith, cello
"…the group liberates the truth of the music from the score."
—Herald Scotland
Program:
Beethoven: String Quartet No. 13 in B-flat, op. 130
Schubert: String Quintet in C Major, D. 956
Saturday February 24, 2018 | 4pm
Takács Quartet with
Marc-André Hamelin, piano
"…[Hamelin's] chemistry with the Takacs is palable."
—The Boston Globe
Program:
Webern: Langsamer Satz
Dohnányi: Piano Quintet No. 1 in C Minor, op. 1
Beethoven: String Quartet No. 14 in C-sharp Minor, op. 131
"…Schubertian of unfaltering authority and character"
—Gramophone
Program:
Schubert: Sonata No. 19, D. 958
Schubert: Sonata No. 20, D. 959
Schubert: Sonata No. 21, D. 960
Sunday April 8, 2018 | 4pm
"…brilliant virtuosity and effortless grace far beyond his years."
—Washington Post
Program:
Beethoven: Piano Sonata No.6 in F Major, op. 10/2
Chopin: Piano Sonata No.2 in B-flat Minor, op. 35
Rachmaninoff: Variations on a Theme of Corelli, op. 42
Liszt: Consolation No. 3 in D-flat Major, S. 172
Liszt: Hungarian Rhapsody No. 2, S. 244/2
Sunday April 29, 2018 | 4pm
Gautier Capuçon, cello and
Jérôme Ducros, piano
"…extraordinary sophistication, dynamic daring and supple phrasing…"
—The Times
Program:
Fauré: Élégie, op. 24
Brahms: Cello Sonata No. 1 in E Minor, op. 38
Massenet: Méditation from Thaïs
Tchaikovsky: Andante Cantabile, op. 11
Rachmaninoff: Cello Sonata in G Minor, op. 19
Photo Credits:
Ian Bostridge: Simon Fowler  |  Academy of St. Martin in the Fields Chamber Ensemble: Alicia J. Rose  |  Paul Watkins: Paul Marc Mitchell  |  Gilles Vonsattel: Marco Borggreve  |  Wenwen Du: Sophie Zhai  |  Stephen Hough: Sim Canetty-Clarke  |  Marc-André Hamelin: Fran Kaufman  |  Takács Quartet: Keith Saunders  |  Shai Wosner: Marco Borggreve  |  George Li: Simon Fowler  |  Gautier Capuçon: Gregory Batardon  |  Jérôme Ducros: Jean-Baptiste Millot  |  Emerson String Quartet: Lisa-Marie Mazzucco  |  Clive Greensmith: Tomo Saito