News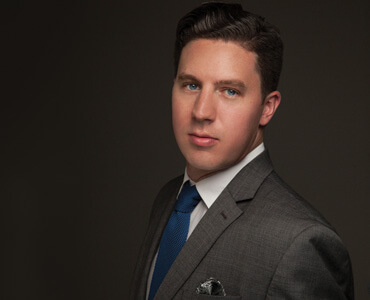 Violist Colin Brookes' Ulysses Quartet was recently named second prize winner at the OSAKA International Chamber Music Competition. They will be Fellowship Artists at La Jolla Music Society Summerfest, with additional appearances at Oregon Music Festival, Emilia Romagna Festival and Kneisel Hall Festival in 2017. In 2016, Ulysses won Grand Prize and Gold Medal at the Fischoff National Chamber Music Competition. Colin plays Maestro's "Joachim & Yaeko Bolck" School of Postiglione viola of ca. 1880 and the "Beverly and Herbert D. Sturman" viola bow by Giovanni Lucchi.

    Watch Ulysses Quartet's final round at the OSAKA competition on YouTube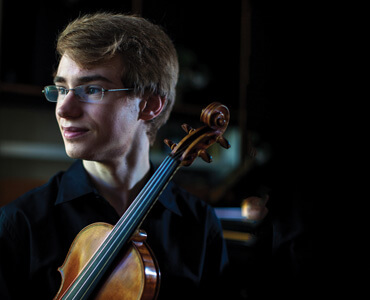 Congratulations to violinist Kenneth Renshaw for his acceptance to The Juilliard School as a Kovner Fellow to pursue his Master of Music degree. This summer, Kenneth will be participating in the Verbier Festival Academy in Switzerland, in addition to his engagements at Clark Arts Center on Long Island, the Honest Brook Music Festival, and a chamber music tour of the northeast.

    Watch Kenneth in recital from San Francisco last summer on YouTube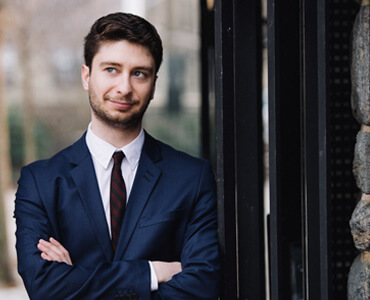 Violist Matthew Cohen was recently invited to join the viola section of the Chamber Orchestra of Philadelphia. In 2016, Matthew tied for top prize at the Citta di Cremona International Viola Competition in Cremona, Italy. He also won the concerto competition at The Juilliard School in 2016, where Matthew is a Kovner Fellow and Master of Music student of Heidi Castleman and Cynthia Phelps. Matthew plays Maestro's 1988 Helmuth Keller viola and gold-mounted viola bow by Paul Martin Siefried.
Photo Credits:
Colin Brookes: Matthew Holler
Kenneth Renshaw: Yang Bao
Matthew Cohen: Jiayang Chen